---
Bio's News Discography & Lyrics Tourdates Sounds Pics Resistancia Tabs Bootlegs Survey Sign ; View My Guestbook Mail




Please email MTV and demand they play more heavy metal (including Fear Factory!!) by clicking on the banner above or go to
http://members.aol.com/stayhard35/takbak.html for info on the Great Metal Takeover


---
News
Obsolete (New Album) News:
Projected release date: June 20, 1998

Song titles: Edge Crush
Forced Down
High Tech Hate
Obsolete
Resurrection
Securitron
Shock
Smasher Devourer
Freedom or Fire (title may not be used, was Police State 2000)
Wind Called Amnesia (title won't be used, new title undecided)

Studio progress: Feb 1. Fear Factory entered the studio in Vancouver.
Feb 3. Drum tracks for six songs have been laid down.
Feb 5. All album drum tracks finished. As well as one track for a B-side. 3 more B-side drum tracks to be done.
Feb 6. All drum tracks done. 10 Album tracks, 4 B-sides and one song for the Messiah soundtrack.
Feb 6-9. Working on drum sound
Feb 10. Started laying down guitar tracks
Feb 12. Finished guitars for the exclusive Messiah track
Feb 13. Guitar tracks for Shock finished
Feb 15. Guitar tracks for Smasher Devourer finished
Feb 17. Guitar tracks for Resurrection finished
Feb 19. Guitar tracks for Freedom or Fire finished
Feb 20. Guitar tracks for Edge Crusher and High Tech Hate finished
Feb 21. Guitar tracks for Descent finished

During the recording of the guitar tracks, every now and then the band have been taking a break every now and then to finish up the trigger/natural drum sounds
Thanks to www.fearfactory.com for this info

Download a sample Mp3 of Max Cavalera's new band, Soulfly, Dino and Christian played on this song, titled "No"

Someone left a message in the guestbook saying there are no Mp3's on this page, they're in the sounds section where they have always been

FF are going to be on the soundtrack of another computer game, this one is called "messiah" and will be released in the first half of '98.

Another interview with Dino, Burton and Rhys is here

Max's Cavalera's yet-unnamed-band's yet-unnamed-album will also feature: Mario Caldato (Beastie Boys production on "Boomba"), Burton C. Bell, Dino Cazares & Christian Olde Wolbers (Fear Factory), Fred Durst & DJ Lethal (Limp Bizkit), Chino (Deftones), Benji (DubWar), Eric Bobo (Cypress Hill), Jorge DuPeixe & Gilmar Bolla (Chico Science). Song list: Eye for An Eye (featuring Dino Cazares), Primitive, The Songs Remains Insane, No (w/ Christian Olde Wolbers), Bleed (w/ DJ Lethal), Tribe, No Hope No Fear, Blood, Kong, Taranave, Middle East, Boomba, Fire, Karmaggeddon, First Commandment. There's rumors saying that Ozzy will appear on one track and another one with Benjo (DubWar, who are in the US managed by Gloria C.) Thanks to www.sepultribe.com for this information

Dino and Burton have jammed with Slack Babath yet again, here are the pics

News About The New Album
It will most likely be called 'Obsolete' and some of the new songs are called "Securition" and "Smasher/Devourer" They are also going to be working on a few computer games.

Fear Factory are playing the following two shows with Black Sabbath
December 4, 1997 - N.E.C - Birmingham, England
December 5, 1997 - N.E.C - Birmingham, England
And this one with Geezer
December 7, 1997 - Astoria - London, England

More news from Scotty Slam of Slack Babbath
Slack played last night in Reseda, and Burton and Dino came up and jammed Supernaut with us. It was awesome the video looks great..After the show Dino and Burt came back to my pad and let me listen to the demo's of the new record,Man is it heavy, It's their best stuff they've ever done. I am puttin a Slack Babbath video comp together, it will feature all the jamms,with Fear Factory, Biohazard,Slayer,Prong and more. It'll be out by Christmas. We also won Best Tribute Band in LA, last night. The show was rockin.. Keep tuned to our site for pic's and details on how to get copy's of the video's and stuff, (Here)
Scotty Slam

Fear Factory have six songs completed for the new album with another five or six to go

Piss Christ Attacked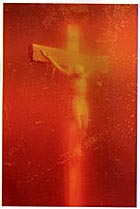 The photo "Piss Christ", which the song was named after was attacked and damaged yesterday, the second time this week it had been attacked. Two youths attacked it with a hammer and caused the exhibition in Melbourne containing Pisschrist to stop. For recent articles about Piss Christ and it's attack go here

Both the "Burn" single and the "Gabber Mixes" vinyl are out now. The Gabba Mixes might be slightly harder to find though

Anyone from Melbourne, Australia, go check out the "Pisschrist" artwork that's in town now. This is the picture the song was named after. (thanks Frank for the info)

Chat on IRC. Go to #fearfactory on Undernet. I have the nick Northcote

The sounds page has been majorly updated, with Mp3's and Real Audio to choose from

Fear Factory are set to release a European single, 'Burn' from their acclaimed Remanufacture album. US fans will have to look out for it at their local import store. The single is a four-tracker featuring the Junkie XL mixes, 'Burn' and 'Refueled', a Technohead mix; 'Transgenic' and an unreleased Junkie XL mix entitled 'Cyberdyne'.

The band are now back in their LA hometown getting all creative with their next studio album which they are due to record in Nov/Dec this year. The band looks to be taking the melodic but still heavy approach, a la 'Replica' for the new record which is to be produced by Rhys Fulber and Greg Reely.

Guitarist Dino also makes a guest appearance on the forthcoming Junkie XL album, 'Saturday Teenage Kick' which is set for release in September on Roadrunner.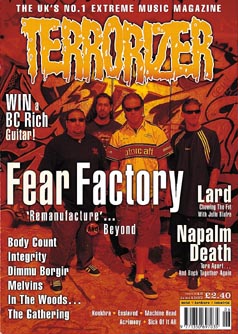 Click here for an article by Terrorizer magazine

I just received this email:-
I play in a side project band called Slack Babbath. This Sabbath tribute band featured members of Prong, Biohazard,Body Count. Our next show will Feature Dino and Burton (FF) and members of Brujeria.They'll get up and jam a few Sabbath songs with us. Then at the end of the set Fear Factory will play some of their own tunes, Couple old ones and a few new ones they have been working on. After FF plays Brujeria will do a few tune's too. This is Dino's birthday show so basically he can do what ever he wants! The date of the show is Sept. 13 At the Coconut Teaser in Hollywood, C.A. For more info one our show, check out these web site's
http://home.earthlink.net/~slackbabbath/kerrang.html

Check out the new Fear Factory discography


Dino and Christian are guest on Limp Bizkit's new Cd, Three dollar Bill y'all$. they play on a track called, Indigo Flow

Dino's new side project: Unibomber
Metal Hammer magazine reports that Mike Patton will be doing the vocals on three tracks on Dino of Fear Factory's side project's upcoming album. No word as to when it the album will be released or availability, but check back for frequent updates as soon as we get them.

Expect a new Brujeria album next year

Mr Raymond 'What the fuck did his parents feed him as a kid to make his legs move so fast?' Herrera is now married , congratulations.

Fear Factory are releasing a new 12" vinyl called 'the gabber mixes' with the following on it:-
New Breed (Steel Gun Mix)
Flashpoint (Chosen Few Mix)
T-1000 (DJ Dano Mix)
Maniccure

Carmageddon, the game with Demanufacture songs in it is out now.

Ozzfest is over and Fear Factory have returned to the studio to record the follow up to Demanufacture, which should be out in '98.

Vote for your favourite Fear Factory song

Despite what you may have heard, Fear Factory have NOT done an unplugged album. It was all an April fools joke by Terrorizer magazine.
FEAR FACTORY finished remix album
(Out everywhere NOW!Go get a couple of copies today )

Remanufacture

The mixes are
1remanufacture ( demanufacture )
2national panel beating ( body hammer )
3 genetic blueprint ( new breed )
4 faithless ( zero signal )
5 bionic chronic
6 burn ( flashpoint )
7 cloning technology ( replica)
8 T-1000 ( H-K )
9 machines of hate ( self bias resistor )
10 21st century jesus
11 bound for forgiveness ( a therapy for pain )
12 refinery
13 remanufacture ( edited version )


Join The Resistancia!
The Fear Factory Mailing list.
TO SUBSCRIBE: mail majordomo@antennahead.com and put subscribe resistancia in the body of the message.
The list's e-mail is resistancia@antennahead.com


---
More Pics
More pics
More Pics
More Pics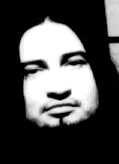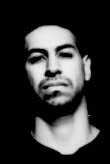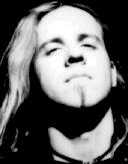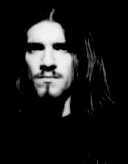 ---
Mail me!! Click a logo below
---


Sign My Guestbook
View My Guestbook
---

Join The Fear Factory Webring
This Fear Factory Site is owned by Grant Organ
[ Next Skip Previous List Random Next5 ]